US First Lady Melanie Trump has shared her appreciation of her new Russian faux-fur coat, which was gifted to her by Hollywood actress Pamela Anderson.

US First Lady Melania Trump has sent Pamela Anderson heartfelt thanks for her gift of a faux-fur coat produced by Russian firm Only Me, the Hollywood star revealed on her Twitter page.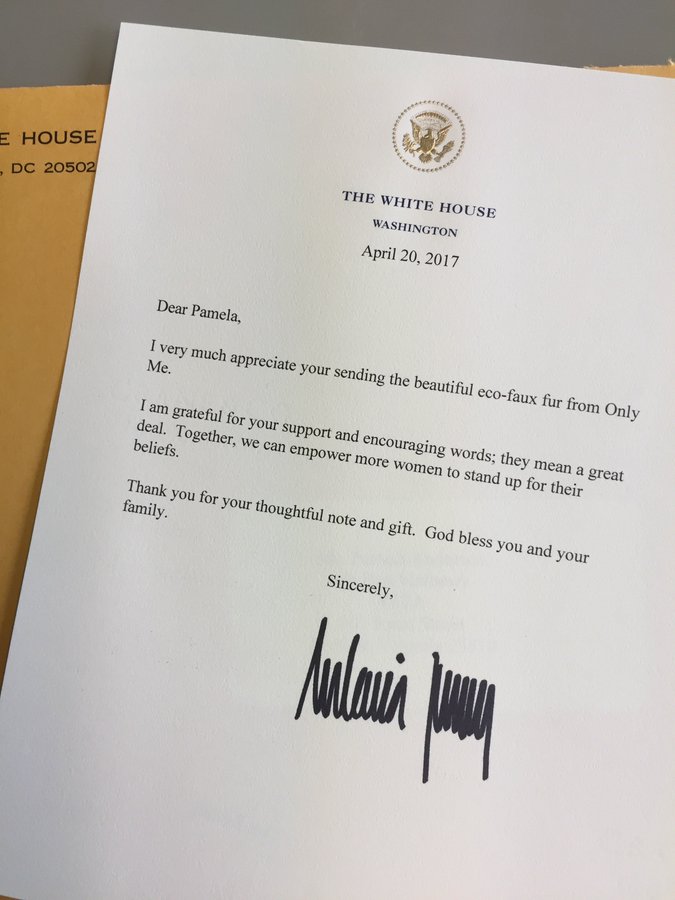 ​The actress and animal rights activist decided to gift Melania Trump an eco-fur coat after the First Lady eschewed fur for her Presidential inauguration outfit on January 20.

Anderson designed the coat in collaboration with Russian fashion company Only Me, which manufactures eco-fur coats.

"I am so happy that you chose not to wear fur! As first lady, you will help set style trends, and by remaining compassionate with your choices, you will warm the hearts of many," Anderson wrote in a letter published by People for the Ethical Treatment of Animals (PETA).